Table of Contents
Technical Relocation Security Web Design Viruses Webmaster Support File Transfers Crisis Support System Upgrades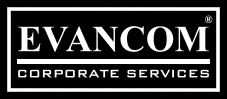 Evancom® ... "Facilitating Business & Technological Development" Since 1986
Evancom ... Internet Specialists Since 1995
---



ComputerMoving.Biz
Computer Moving & Storage Support


For those relocating computers & networks to the Burlington - Oakville region


For those relocating to ...
Mississauga - Oakville - Burlington - Hamilton - Stoney Creek - St. Catharines - Fort Erie


We can help ease the transferring of computer equipment for those relocating or moving to a new business location within the Toronto-Niagara region. Whether it is one computer or a whole network we can disassemble, transfer, and set up your computer equipment to help make down time minimal. As well, we can provide temporary storage for those system relocations that can not be moved or installed all at one time.

If you are putting in new computers and networks at the new location we can help with that too! System implementation & training is our specialty!

For those moving and needing support not just to transfer and set up the equipment, but also to set up the internet communications, we can arrange for it to be installed at the new location! Whether it be dial up, high speed, wireless, remote or virtual private networks (vpn) networks we can help get you set up and on track at your new location!

For those moving and needing support to update or modify your website we can help too! Whether it be updating the site, transferring to a new internet service provider (ISP) host, or any other web related changes you need help with, just give us a call!

Being independent consultants we can work with your preferred computer & internet professional, or suply you with a list of options for you to choose from!



Computer Equipment Moving or Relocation
Technical Support
Implementation & Training Support
Rack Installation

Data Backup & System Warehousing Support
Internet Connectivity Support
Websites & E-mail Transfers and Connection to New ISPs
Network Cabling
For more information for those based in the Toronto-Niagara region please contact:
Evancom Telephone: 905-548-9118


---
Evancom® ... "Facilitating Business & Technological Development" TM Since 1986
Evancom® ... Internet Specialists Since 1995
---



WEBMASTER: Evancom® Beach Road Studio, Hamilton Ontario Canada :: 905-548-9118
Copyright © 2014 - 2018 Peter E. Evanetz. All Rights Reserved.
"EVANCOM" is a registered trademark of Peter E. Evanetz.
All trademarks are used for identification or descriptive purposes only and remain the property of their respective owners.